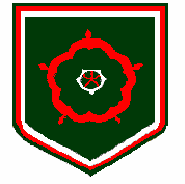 "Working together to make a difference and achieve success for all."
Stay up to date with
the latest COVID-19 schools information
5th May school closed for elections
2nd June school closed spring holiday
3rd June school closed Queen's Jubilee
6th June school closed In-Service Day
21st -22nd June S1 Induction Days for P7
29th June last day of term

Lynette Mimiec
Headteacher
In our school we are committed to providing appropriate opportunities for the development of pupils' spiritual, moral, social and cultural values through both the ethos and the curriculum. This will be undertaken in partnership with parents and will take account of the individual needs of pupils and the views of parents.
Our school welcomes and encourages diversity and individuality, while emphasising our common commitment to moral values such as honesty, respect for others, compassion and justice. It is a fundamental principle of our school that all who are involved in the life of our school both has the right to be respected as individuals and carry the responsibility to act in a considerate and respectful manner towards others.
a new series of short films now available
Lochside Primary and New solutions have teamed up to create a series of well being films now available on