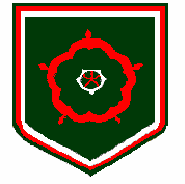 "Working together to make a difference and achieve success for all."
LOCHSIDE VOICE
Lochside Primary School Parent Council
What is the Lochside Voice?
We are the Parent Council for Lochside Primary School.
Our main functions are:
Supporting the school in its work with pupils and parents

Representing the views of parents

Helping to inform on school development and share information

Promoting communication and contact between the school and all its parents

Fund-raise to help pay for extra equipment, trips or anything else the school requests
What do we do to support parents?
Communication with parents is a key aspect of the Parent Council's work so that we are able to speak to the School and the Authority about parents' views on issues that affect the school.
In the discussions with the head teacher and other staff members, we identify ways of working together to make the most of learning opportunities in the school, home and community.
What do we do to support the school?
In the past we have helped out at parents evenings, Christmas concerts and various school events. We have been involved with the planning of the School Handbook. We also take an active role with the recruitment of Head & Depute Head teachers.
One very practical way we help the school is through fund-raising. The proceeds of which have been used to:
Purchase the outdoor classroom

Purchase book shelves for the Library

Help with the ongoing playground project

Help towards transport costs and activities during Health Week

Supply homework bags

Purchase new reading books
Some recent discussions have considered :
New School Website

Dojo Points

Safe Access for Children through P1 Gate

First Aid – Serious Incident Procedure

Family Inclusive Fundraising Ideas

Buddy Benches
Who Can Join?
All parents & carers are already part of the parent forum and are therefore welcome to any of our meetings. Notice of when meetings will be is posted on Facebook and the School Website.
What Can YOU Bring to Lochside Voice?
As a parent or carer you :
Are an expert on your own children and bring this understanding, information and knowledge about their needs
Have unique and varied skills, knowledge and experience
Are a member of the local community and have links that the school may not have
Are in touch with other parents and can represent a wider range of views
Like to be Involved?
Everyone on the Parent Council will bring something different and something useful to contribute to the success of the Lochside Voice. Working with others on the parent council can also be a way of learning from other people and developing new skills.
When do we meet?
There is usually one committee meeting each term, with the possibility of extra meetings in the run up to big fund-raising events. These meetings are usually held at 6pm in the school staff room on a Monday or Tuesday evening alternately.
The Lochside Voice Committee is made up of parents, teachers and school staff.
Current Committee Office Bearers
Co-Chairpersons - Nick Saxby, Lucille Bird
Treasurer - Kerry Smith
Secretary - AnneMarie McVey
You can contact us via email - lochsideparents@hotmail.com or Facebook - Lochside Voice alternatively leave a message with the school office and someone will get back to you.